7 Great Blogging Tips for 2020 by Experts
Just open your Instagram app, and it's obvious: there are a lot of bloggers out there. Influencers sharing content on a myriad of topics — from paleo diets to patio furniture — seem to occupy every inch of internet real estate, peddling travel tips and gardening how-tos. With glossy photos and witty copy, it seems they've got it figured out. They're real bloggers, right?
Is there even room for aspiring bloggers like you and me?
Short answer? Yes!
Nearly 409 million people view more than 20 billion pages each month, according to WordPress. That's a lot of opportunities. If you're looking to enter the blogosphere (or increase the success of your already-established blog), you might think you need a lot of luck to make it happen. But there's no need to buy lotto tickets or wish on shooting stars. You just need some expert advice.
Luckily, we've got that in spades.
We've done the legwork for you, talking with the web's blogging elite and garnering their best tips. Consider these 20 tips an all-inclusive handbook to blogging success, chock-full of guidance from a handful of virtual mentors. These expert bloggers will instruct you on the keys to blogging success: how to get the ball rolling, create quality content, and stay dedicated, even in an evolving blogging environment.
Are you ready to be a more professional blogger in 2020? Read on!
1. It's About Time
Before you even think of pursuing a blog — with the intent to make money blogging or simply as a hobby — you have to be real with yourself. Know your capabilities, as far as time and availability go.
"Successful blogging requires time, dedication, and some strategic planning," says Brittany Watson Jepsen of powerhouse DIY craft blog, The House That Lars Built. "I wouldn't plan on doing it if you don't have sufficient time to devote to it."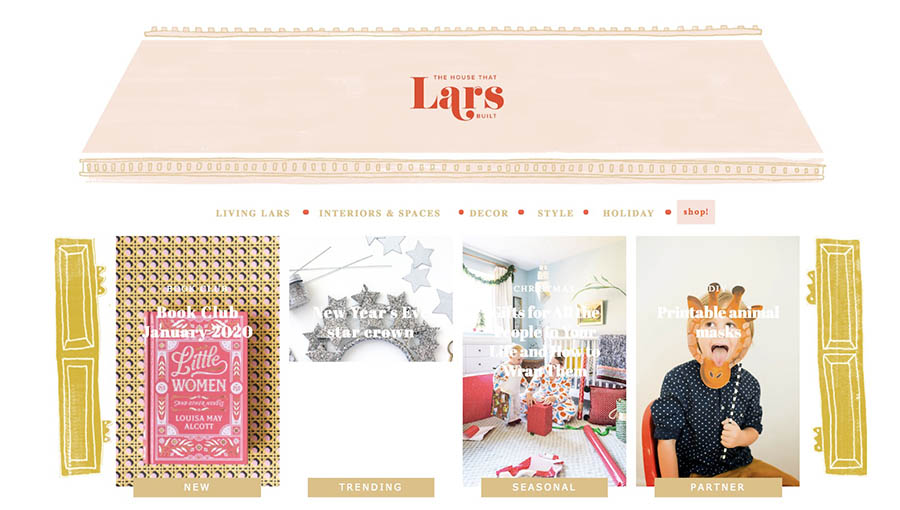 According to a survey of more than a thousand bloggers, a typical blog post takes nearly four hours to create. The same study reveals that a large number of bloggers write outside of regular "work hours," including on weekends and at night. Translation: bloggers are always on; blogging is their lifestyle, and it requires quality time to produce success.
And writing blog posts is just the beginning; in addition to creating content, bloggers must optimize for search engines, make time for social media, market their content, network, and engage with readers.
For design guru Emily Henderson, running a blog isn't a back-burner endeavor, either.
"I had to make it a major priority or else it won't get done," the full-time blogger says. "Now I have a staff that helps keep it running on a daily basis, and we fill it with original content every single day."
Not being fully committed is what separates amateur bloggers from the pros.
"I think the main mistake I see in new bloggers is not being totally committed to what they're doing," says Jill Nystul, creator of phenom blog One Good Thing by Jillee. "You can't do anything halfway in the blogging industry and expect to be successful. I see a lot of people start blogs, post a few things over a couple of months, and then wonder why they aren't getting any traffic. Commit to a topic and a posting schedule and show your readers that you are dedicated to providing great content consistently."
2. Invest in Good Gear
When you decide to start a blog, use whatever tools you have to get the ball rolling. But when you are financially able, your blog will benefit from getting your hands on some professional equipment.
"The look of my blog definitely got a lot better when I invested in a real camera rather than using my phone which I totally did in the early days of my blog," Nystul says. "And you don't have to spend a fortune. We still use a Canon Rebel, and it works great."
A few other popular blogging tools: WordPress software, the Adobe Suite, a web hosting package, email marketing software, and useful plugins. The more professional and put together your blog, the more trust you'll earn from readers.
3. Your Mission (Should You Choose to Write It)
You've got a burning passion for blogging, yes? Well, first, take a breath.
It's crucial that you figure out a few things first, like what your blog is all about and what you want to do with it. Having a kick-butt blog is a good goal, but let's dig deeper.
Ever heard of a mission statement? It's commonly used by businesses to identify values, goals, and purpose — typically in a few easy-to-remember sentences. And it's critical to the success of your blog.
"I wish I would have found my mission sooner," Jepsen says. "But I started it in a time when bloggers weren't making money, and I didn't know that was a trajectory I could take, so I didn't write it accordingly. If you're looking to make money, you will write differently than someone who does it just for fun. Create a focused mission statement in order to know what your content should be and who your audience is."
Let's look at a few examples of mission statements.
Amazon: "Our vision is to be earth's most customer-centric company; to build a place where people can come to find and discover anything they might want to buy online."
IKEA: "Our vision is to create a better everyday life for the many people. Our business idea supports this vision by offering a wide range of well-designed, functional home furnishing products at prices so low that as many people as possible will be able to afford them."
Nike: "To bring inspiration and innovation to every athlete* in the world."
Can you see how these concise statements guide how each business operates, shepherding big decisions to even the tiniest ones? It works the same way with your blog.
Take creating content, for example.
"Before we write a single post, we ask ourselves, 'Does this help our readers make or save money?'" says Kathleen Garvin, editor and marketing strategist for finance blog The Penny Hoarder. "That's key for us. We're content creators, but we only want to publish a story if we think it's truly helpful or interesting for our readers."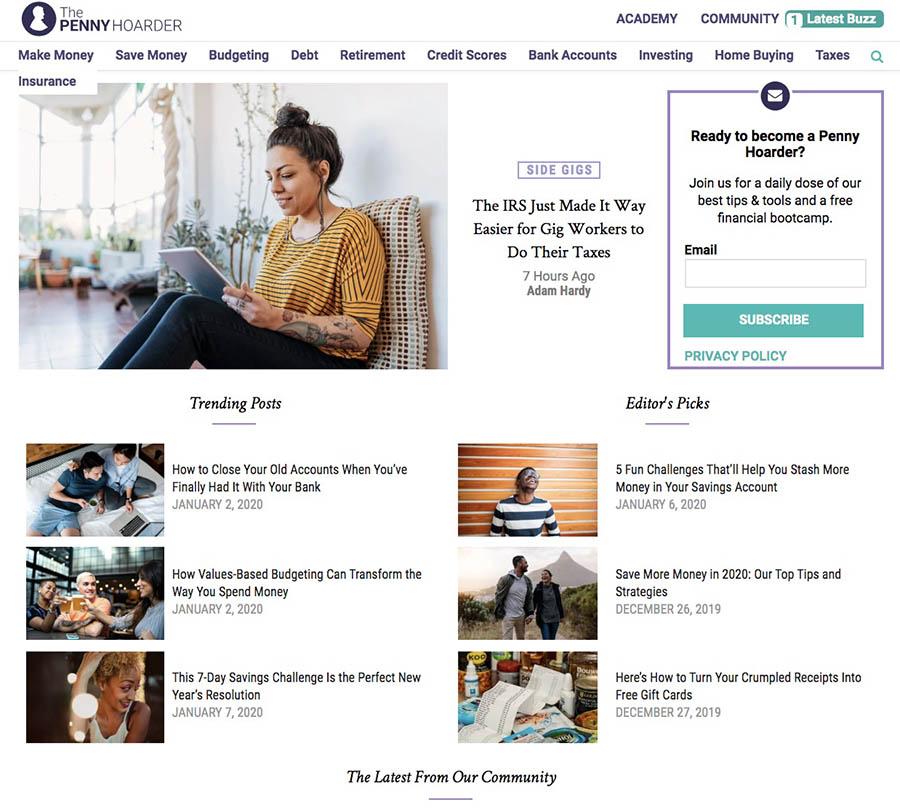 A well-crafted mission statement will, ideally, inspire and steer — but not confine — your choices and provide a roadmap for content, structure, and voice. A few minutes of work for a valuable return.
Great! Now. Where to start? Begin by pondering the following questions:
Why did you start blogging?
Who is your target audience or blogging niche?
What questions do you want to answer?
What are you passionate about?
In what way is your voice unique?
Next, try to organize these answers into a few short statements that summarize your goals. Try the Twitter approach — spelling out your purpose and goals in 280 characters or less. You could even try this fill-in-the-blank formula:
My mission is to _______ for _______ through _______.
Things to keep in mind: keep it short and sweet, grammar-and-spell-checked, specific but jargon-free, realistic, and focused. Then put it where you can see it — preferably in BIG, bold letters. Refer to it often and adjust as needed.
4. Just Get Started
Achieving top-tier blogging status can seem like a long shot. But every successful blogger started somewhere.
"Produce, produce, produce," Henderson says. "Leave your perfectionism at the door and just put your work out there. Get feedback, adjust, move on. Without creating and putting your product or service out there, no one will find you and hire you. Just start."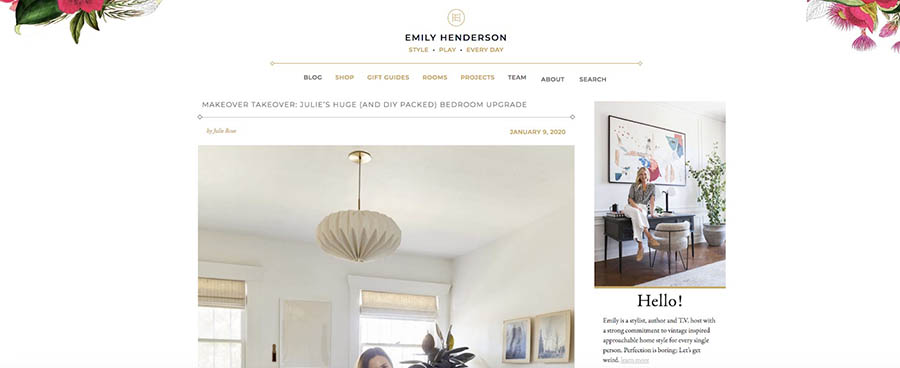 Begin with exercises to simply get you writing every day. This will help you form the habit that will make blogging easier.
For content ideas, try a brainstorming worksheet to collect your thoughts (you can do this on a device, too).
"Write as often as you possibly can," says Erin Loechner, design and lifestyle blogger at Design for Mankind. "This does not mean publish as often as you possibly can. Get in the habit, work on your craft. Discover your voice. It takes great practice and great patience. Do it anyway. Sit down in your chair and type it out. Edit later. Publish later. For now, just write."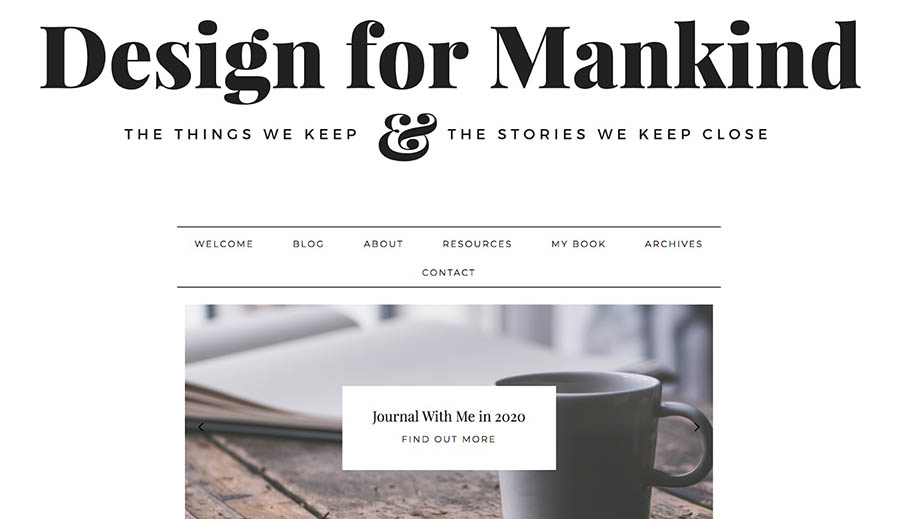 5. You Get What You Go After
If you've been around the block, you know that blogging involves two very crucial Cs: content and consistency. These skills may be the most vital keys to success. We already discussed the importance of creating. Now, let's talk consistency.
It's proven that marketers who prioritize blogging efforts are 13x more likely to see positive ROI. That's a big deal. Consistency is an essential part of those efforts.
"A common mistake early bloggers make is not posting on a consistent schedule," Garvin says. "Yes, it can be tough, especially in the beginning when you might not have much of a readership, but it's important for SEO and to build a community. Producing quality content and consistently has been essential to our growth. Like they say, if content is king, consistency is queen!"
Brittany Watson Jepsen found consistency key to achieving success when she created her blog.
"I think one of the best things you can do as a blogger is to keep your content constant and consistent," Jepsen says. "Even when I started out nine years ago, I worked on my blog every single day. That consistency kept people coming back because they didn't have to wonder if there was content. There was! The next best thing to focus on the main message I was trying to convey. It took me a while to figure out the main thing I wanted to focus on, but once I did,  that's when the traffic started to roll in. Once I focused on crafts and DIY making, I became known for that, and people started to see me as a trusted voice."
If you want to be the authority, the go-to on a particular topic, your readership needs to trust that your blog will have content they need. Your quality content, consistently posted, will draw a following. The two Cs really are inseparably connected.
"There are a lot of more detailed keys to blogging success like photography, SEO, social media tips and tricks, etc., but the number one thing I always tell bloggers is that content is king," Nystul says. "That can mean different things depending on the topic of your blog, but readers will always respond to quality content. My team uses CoSchedule for our editorial calendar, and we love it. It helps keep us super organized and on the same page even when we all work remotely. A couple of other things we love are Slack for messaging and Wunderlist for making to-do lists."
There a host of useful tools available online for planning posts and establishing a schedule.
"An important key is to have a plan for what you are wanting to post rather than sitting down and writing every time," says Syed Balkhi, founder of tech-help site WPBeginner. "Tools like Asana or the WordPress plugin Edit Flow are great for planning out blog posts in advance."

To nail down a consistent blogging schedule, try an online calendar or one of a variety of template worksheets available.
6. Be Your Own Reader
When you want to have a successful blog, you really should put yourself in a new pair of shoes — the shoes of your reader, that is. While you are blogging to share a passion, you've got to stay focused on your blog visitors and how your content can appeal to their needs and questions.
The team at The Penny Hoarder made their content more functional to readers by breaking down complex and jargon-heavy financial information into useful, readable packages.
"When people think of personal finance, they usually expect the content to be dry or boring," Garvin says. "So we do our best to make it accessible and fun. We write in a friendly, conversational manner, and try to showcase that tone across all media. With that said, we take our readers' trust seriously."

The team at Emily Henderson takes a similar approach when considering their blog's usability for readers.
"With every post, we want to be our own reader and ask ourselves, 'Would I find this interesting, helpful, informative, and beautiful?'" Henderson says. "If not, then we come up with different content that we feel will better suit the audience."
Sure, while you're slaving away at your keyboard, it's easy to forget that someone is on the other side. But keeping your reader in mind will help you to create attractive, useful content that draws a crowd.
7. Think (Twice) Before You Hit Publish
As tempting as it may be, resist the urge to hastily click "Submit" the instant you finish a blog post.
"Once the blog posts are planned out," Balkhi of WP Beginner says, "a common mistake is not going back through to take a look at some of the finer points of the blog post to ensure it reads well for your visitors as well as search engines."
Prep your post for publishing by working through a checklist (or a WP plugin) to help you optimize the content — a tool like Naytev works well — and make it appealing to search engines (48% of consumers start mobile research with a search engine) and readers.
Take time to make sure you're citing sources correctly and that you haven't overlooked glaring grammar mistakes (don't make the off-putting their/they're/there error). This extra time is a worthwhile investment.
Blog source: Dreamhost | From the Experts: 20 Great Blogging Tips for 2020